We're taking our final trip to see my uncle in VT.
Thank god, they've accepted one of our cats (2 down, one to go.) That should be an interesting ride.
We'll be back Monday barring any internet cafe' along the way. In the mean time, ponder this:
Suz and her mom found an old globe she gave her mom way back when the USSR was still the USSR.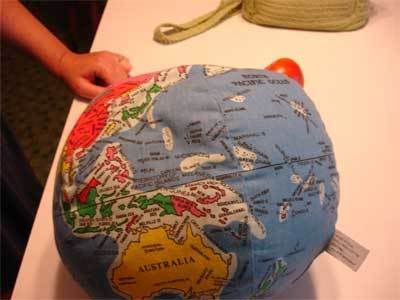 Closer inspection revealed that yes, Rota indeed, is a place on the globe!
:)
::::::